Loud noises, big bangs, lots of people, and other terrifying things are all dogs see (or hear) on the Fourth of July. Although it may be fun for us as humans, dogs don't appreciate the festivities as much as we do.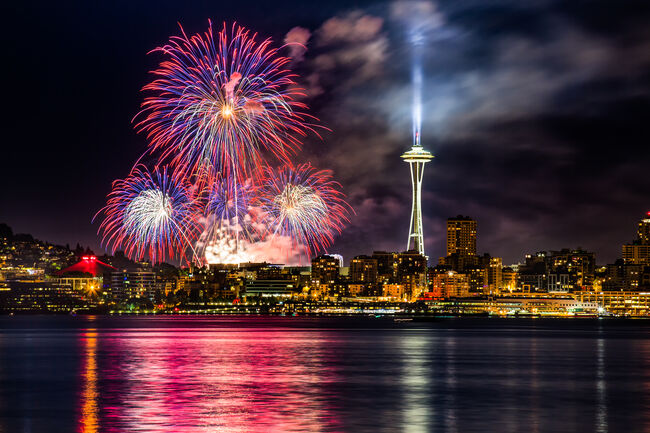 If you're going to fireworks, a parade or a big party – please leave your dog(s) at home. We want our best friends to be happy and safe during this holiday. There are some things you can do to make that happen:
Watch for signs of anxiety

Shaking, panting, shivering, trying to hide, salivating, accidents in the house, clinging to you, etc.

Music

Leave classical or reggae music on when you leave
Leave the television on for background noise

LEASH!

If you're going to take your dog with you, make sure they are leashed so they can't run away if startled

Exercise

Tire your dogs out before fireworks – hopefully they'll be able to sleep through the noise

NO Alcohol

If you're bringing your dog to a party make sure they don't get into any alcohol – it can poison them

ID

Proper ID tags are recommended – if your dog runs away, they can be brought back safely and quickly Maia says, "Happy Independence Day," to all the humans and doggies. She wants everyone to stay safe, especially her four-legged friends.
A lot of these things are common sense, but in the chaos anything can happen. Keep an eye on your dogs and give them a few extra cuddles.
Have a wonderful 4th everyone :)